About Team warehouse logistics
Team warehouse logistics was founded in 2000 by the Fraunhofer Institute for Material Flow and Logistics IML and IPL Consultants B.V. In 2010, Team warehouse logistics gained a new partner in Induvation GmbH. With their Italian partner Trevi S.p.A., who is also an exclusive partner of Fraunhofer IML, Induvation GmbH offers the services of the platform in the Italian market.
The interdisciplinary composition of the team, which is made up of logisticians, engineers, computer scientists, and marketing experts, makes it possible for the team to offer expert, holistic, and sustainable solutions in the areas of material flow and logistics.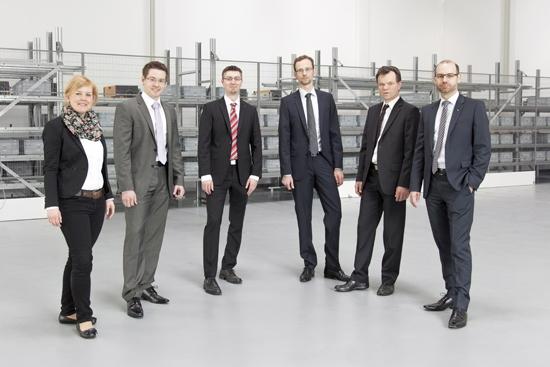 The photo shows the Fraunhofer IML consultants who are supported by numerous other colleagues.
Contact Us
Would you like to learn more about Team warehouse logistics? Please feel free to contact us by submitting an information request or contacting us directly:
Team warehouse logistics
Phone: +49 (0) 231 / 97 43 - 214
info@warehouse-logistics.com