Participants Meeting 2019
»warehouse logistics« - Intelligently networked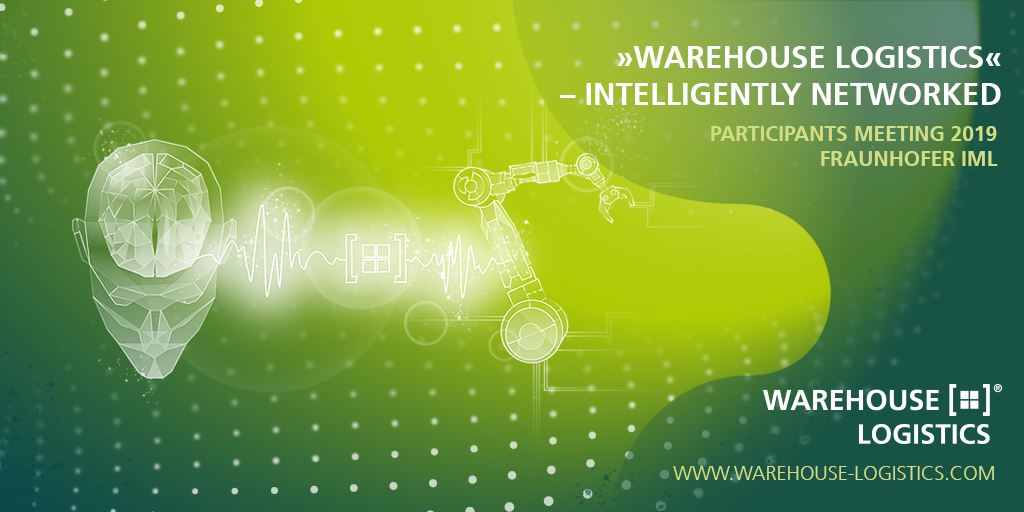 This year's participants' meeting of one of the leading portals for warehouse management systems warehouse-logistics.com will take place under the motto »warehouse logistics - Intelligently networked«. On 10th October 2019, the participants of the »warehouse logistics«-community will meet at the Fraunhofer Institute for Material Flow and Logistics IML to discuss current trends and developments in the WMS market.
The program of this year's industry meeting is both, varied and interesting. The diverse specialist lectures, discussion rounds and exciting innovation pitches on the subject of logistics will not only present the latest information and developments. The numerous opportunities for interaction actively involve the attendees and create visions for the future.
The specialist exchange will be promoted by a »World Café«. Topics such as »Warehouse IT within Silicon Economy«, »Application scenarios and technical approaches to track Workers in intralogistics«, or »Use of AI in the WMS« provide a good basis for the »warehouse logistics«-community to develop new ideas and discuss them together. A complete overview of the topics in the »World Café« can be found here. In addition, through the Innovation Marketplace the attendees will learn essential information about the current research focuses of the Fraunhofer Institute such as »Machine Learning in Robot Soccer« or »RIOTANA – Transparency through Real-Time Data Analytics«.
This year, the »Team warehouse logistics« has come up with a special item on the agenda: a House of Commons debate on »Artificial Intelligence«. The innovative format gives the guests the opportunity to contribute their personal attitudes and opinions on various theses to the debate and actively participate in the discussion.
The participants' meeting takes place on Thursday, 10th October 2019 from 08:30am to 4:30pm at the Fraunhofer Institute for Material Flow and Logistics IML in Dortmund. You can register for this event by mail, fax, on warehouse-logistics.com or by using the email address marketing@warehouse-logistics.com. For participants of the »WMS Database«, the event is free of charge.
If you would like to participate but are not yet a member of the »WMS Database«, please click here and request a non-binding offer for the participation.
Further information:
http://www.iml.fraunhofer.de/en.html
http://www.warehouse-logistics.com
Contact persons and registrations:
Kira Schmeltzpfenning & Björn Krämer
Phone: +49 (0) 231/9743-214
Fax: +49 (0) 231/9743-162
E-mail:info@warehouse-logistics.com