«Team warehouse logistics»
Il «Team warehouse logistics» si presenta
Il «Team warehouse logistics» è una squadra interdisciplinare di informatici, ingegneri e specialisti di logistica dell' Istituto Fraunhofer per i flussi di materiale e la logistica. Essendo parte del dipartimento Intralogistica e Pianificazione IT, siamo all'avanguardia degli sviluppi logistici, che vengono avanzati nella ricerca applicata all'IML.
Ci siamo dati l'obiettivo di riunire i fornitori e gli utenti di IT per la logistica in modo personalizzato e ci caratterizziamo per il nostro know-how interdisciplinare e la nostra competenza metodologica (ad es. pianificazione intralogistica, lean warehousing), che applichiamo a tutti gli aspetti dell'IT per la logistica.
«Team warehouse logistics» è stato fondato nel 2000 con l'obiettivo di riunire clienti e fornitori di sistemi di gestione del magazzino (WMS) in base alle loro esigenze e di accompagnarli con un servizio di consulenza durante il processo di selezione e implementazione di un WMS.
Per realizzare questo obiettivo, abbiamo fondato il «WMS Database», in cui registriamo e confrontiamo il campo funzionale validato dei WMS partecipanti.
Nel 2010 è stato acquisito il partner Induvation GmbH, che da allora rappresenta il «Team warehouse logistics» sul mercato italiano.
Fin dall'inizio, abbiamo continuamente sviluppato e ampliato il «WMS Database» in modo che sia diventato una delle piattaforme logistiche leader nel mondo per WMS. Dal 2020, il «WMS Database» è diventato il «Logistics IT Database» aggiungendo altri sistemi IT per la logistica. Con questo offriamo una piattaforma informativa completa per le aziende sul software nella logistica.
Vostro vantaggio di un partnership cooperativa
Grazie alla nostra esperienza pluriennale, abbiamo la possibilità di attingere a conoscenze specialistiche e metodologiche nel campo della logistica e dell'informatica.
In combinazione con l'approccio interdisciplinare del Fraunhofer IML su temi di ricerca all'avanguardia, disponiamo di un ampio know-how in materia di logistica, IT e processi. Siamo lieti di utilizzare questa competenza per sostenervi e di applicarla, ad esempio, nelle seguenti attività, in cui un approccio neutrale rispetto al fornitore è sempre la nostra massima priorità:
Ulteriore sviluppo del «Logistics IT Database» e dei questionari di base, nonché la validazione continua dei sistemi IT logistici partecipanti direttamente presso i fornitori di IT logistici utilizzando il processo di validazione certificato DIN EN ISO 9001.
Consulenza per la selezione e l'implementazione di sistemi IT per la logistica («Consulenza Logistics IT» o «Consulenza WMS»), sia completa dall'analisi as-is al go-live, sia solo selettivamente, ad esempio per la revisione delle specifiche o in un workshop per la preselezione del fornitore.
Creazione di pubblicazioni sul tema della logistica IT - una componente fissa del lavoro di Team warehouse logistics non è solo l'acquisizione ma anche la fornitura di conoscenza. A questo scopo, vengono create e pubblicate panoramiche di mercato, White Paper e libri con il coinvolgimento dei fornitori di IT logistico.
Programmazione e realizzazione di corsi e seminari nel campo dei sistemi informatici per la logistica.
Realizzazione di varie consulenze di strategia e portafoglio per fornitori di IT logistici e supporto nella due diligence tecnica sul mercato dell'IT logistico.
Saremo lieti di darti consigli!
Our Services at a Glance
»Team warehouse logistics« offers the following services:
»WMS Reference Projects«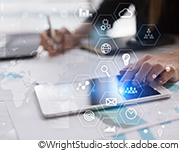 WMS providers may list realised projects as »WMS Reference Projects« and have them validated objectively by »Team warehouse logistics«. Filter criteria make it easier for WMS users to search for projects with specific project specifications (e. g. industry sector).
This process will ensure that project descriptions are both comparable and reliable.
»Logistics IT Consulting«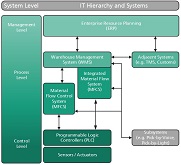 Would you like to support your logistics processes digitally? Do you have a historically grown IT system landscape in your company? Do you know your challenges and problems in logistics, but don't know which IT system would be the best solution? Let the experienced »Team warehouse logistics« of the Fraunhofer Institute for Material Flow and Logistics IML support you with the »Logistics IT Consulting« in finding a solution. In targeted process and strategy workshops, we work with you to develop a target picture for a meaningful future orientation of your Logistics IT in your company.
»WMS Consulting«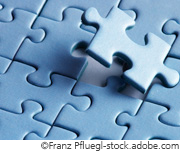 When implementing a WMS, »Team warehouse logistics« provides support within the »WMS Consulting« from process analysis through defining requirements up to tendering and realisation of the custom-fit WMS for your field of application.
The scope of services offered can extend over all project phases or contain only individual phases or steps.
Training and Education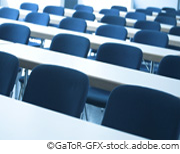 Our training portfolio is aimed at colleges and universities as well as professional associations and individual companies. We support you in expanding your know-how in the field of Logistics IT and especially Warehouse Management Systems from a strategic point of view. Whether it is to be able to support your customers even more effectively in the field of digitalisation, to develop your sales staff from salespersons to system consultants or to successfully prepare your own system Go Live.
»warehouse logistics« Glossary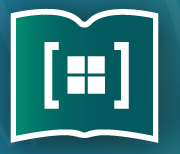 The »warehouse logistics« glossary is a joint project of the »warehouse logistics« community. It offers Logistics IT providers and interested parties an overview of terms and associated definitions relating to Logistics IT systems.
Participation in the »Logistics IT Database«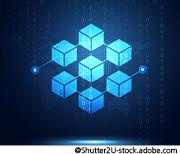 For providers of Logistics IT systems, it is becoming increasingly important to acquire potential customers and draw attention to their own product. By participating in the »Logistics IT Database« your system will automatically be considered for every »Logistics IT Online Selection«. In this way, potential customers are made aware of you. Beyond the provision of data in the »Logistics IT Online Selection«, you as a Logistics IT provider have extensive possibilities to present your company and your product in the portal warehouse-logistics.com. Detailed information about the listing on warehouse-logistics.com can be found under participation in the »Logistics IT Database«.
Logistics IT Innovation Forum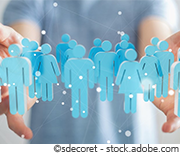 Logistics IT providers have the opportunity to hold a joint event with the »Team warehouse logistics«. New and forward-looking developments and technologies in logistics can be discussed and experiences exchanged. Experts, customers, partners and interested parties can be invited to this one-day event at the Fraunhofer Institute in Dortmund.
For more information click here.
Logistic Lectures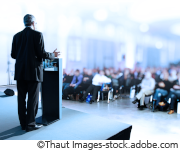 The participants of the »Logistics IT database« have the exclusive opportunity to book current logistic lectures. At events organised by the Logistics IT provider these logistic lectures give the audience a professional and innovative insight into the logistics of tomorrow. The »Team warehouse logistics« provides a selection of different logistic topics.
For more information click here.