I nostri servizi
Servizi offerti dal Team warehouse logistics
I nostri servizi offerti sono come segue:
Database WMS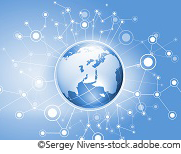 Tramite il database WMS, gli utenti e i fornitori di warehouse management systems si associano in modo corrispondente. L'ampio questionario e la validazione dei sistemi partecipanti rende il database WMS unico in tutto il mondo.
I fornitori WMS beneficano attraverso la loro partecipazione alle numerose opportunità di marketing. Una descrizione dettagliata a questo proposito si trova sotto partecipazione al database WMS.
Selezione WMS on-line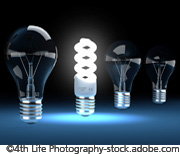 Per le aziende, che cercano un nuovo warehouse management system, la selezione WMS on-line è un tool efficiente ed affidabile. Quale fornitore WMS soddisfa i criteri k.o.? Quale fornitore offre il WMS adatto per un progetto individuale? In quali aree funzionali la funzionalità di un certo WMS è focalizzata particolarmente? La selezione WMS on-line, che viene offerta in diversi versioni di accesso, risponde a queste domande.
Referenza di progetti WMS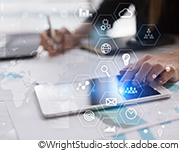 Al momento che un nuovo impianto logistico è stato avviato o la modernizzazione di un magazzino è completato, i partecipanti del database WMS possono presentare il progetto come una referenza su warehouse logistics. Successivamente, i dati inseriti vengono validati dal team warehouse logistics per garantire l'affidabilità delle descrizioni di progetto. Attraverso criteri di filtro, l'utente può ricercare facilmente i progetti con le specifiche individuali (come ad esempio ricerca mirata per settore).
Consulenza WMS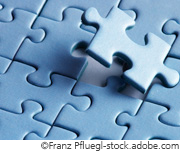 Per arrivare ad un successo sostenibile, l'analisi, l'espansione o il cambio di un WMS richiedono di una preparazione precisa. Per questo motivo il team warehouse logistics sostiene le aziende nella realizzazione dei passi necessari. Le prestazioni quickcheck WMS e scan WMS vengono utilizzati per l'analisi. La consulenza WMS assiste nella selezione e nell'introduzione di un WMS.
Training and Education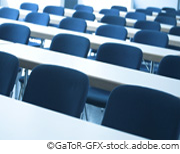 Our training portfolio is aimed at colleges and universities as well as professional associations and individual companies. We support you in expanding your know-how in the field of Logistics IT and especially Warehouse Management Systems from a strategic point of view. Whether it is to be able to support your customers even more effectively in the field of digitalisation, to develop your sales staff from salespersons to system consultants or to successfully prepare your own system Go Live.
»warehouse logistics« glossary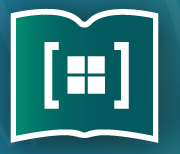 The »warehouse logistics« glossary is a joint project of the »warehouse logistics« community. It offers Logistik IT providers and interested parties an overview of terms and associated definitions relating to Logistics IT systems.
Participation in the »Logistics IT Database«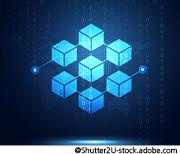 For providers of Logistics IT systems, it is becoming increasingly important to acquire potential customers and draw attention to their own product. By participating in the »Logistics IT Database« your system will automatically be considered for every »Logistics IT Online Selection«. In this way, potential customers are made aware of you. Beyond the provision of data in the »Logistics IT Online Selection«, you as a Logistics IT provider have extensive possibilities to present your company and your product in the portal warehouse-logistics.com. Detailed information about the listing on warehouse-logistics.com can be found under participation in the »Logistics IT Database«.
Logistics IT Innovation Forum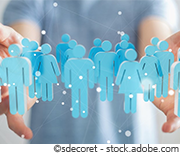 Logistics IT provider have the opportunity to hold a joint event with the »Team warehouse logistics«. New and forward-looking developments and technologies in logistics can be discussed and experiences exchanged. Experts, customers, partners and interested parties can be invited to this one-day event at the Fraunhofer Institute in Dortmund.
For more information click here.
Logistic Lectures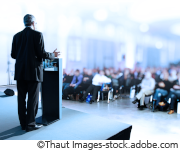 The participants of the »Logistics IT database« have the exclusive opportunity to book current logistic lectures. At events organised by the Logistics IT provider these logistic lectures give the audience a professional and innovative insight into the logistics of tomorrow. The »Team warehouse logistics« provides a selection of different logistic topics.
For more information click here.