Publications & Worth Knowing
Publications & Worth Knowing from the Logistics IT Market
Inform yourself on the following pages about publications and interesting facts from the »warehouse logistics« community:
Publications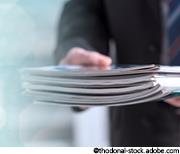 The »Team warehouse logistics« of the Fraunhofer Institute for Material Flow and Logistics IML publishes whitepapers, articles, books or market reports at regular intervals, which are not only relevant for the users of the platform, but also address a wider audience. Topics that are repeatedly raised as questions in the context of our Logistics IT projects are discussed in greater depth and published in the form of white papers. As part of the applied research institute Fraunhofer IML, we see it as our task to bring knowledge into society.
»warehouse logistics« glossary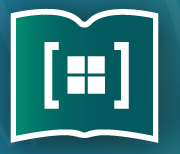 The »warehouse logistics« glossary is a joint effort of the »warehouse logistics« community. It offers logistics IT providers and all interested parties an overview of terms and associated definitions relating to the topic of »Logistics IT systems«. Users of the »warehouse logistics« glossary are also given the opportunity to contribute to the continuous expansion by suggesting term definitions and adapting existing definitions. This continuous expansion and validation of the glossary is intended to create a uniform basis and a common understanding of the terms used in the Logistics IT market.
WMS Market Overview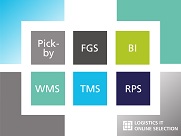 The section WMS Market Overview provides an overview of the WMS market and explains which types of providers are available on the market, how long the providers have been active on the market or how the types of providers differ.
Definitions of Logistics IT systems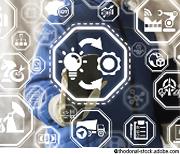 What types and characteristics of logistics IT systems are there? What do the common abbreviations such as WMS, TMS, SLS and others mean? In this section you will find the definitions of different logistics IT systems required for a common understanding.
Customer quotes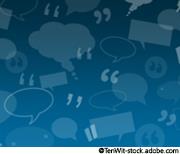 A large number of logistics IT providers have decided to become part of the »warehouse logistics« community and have their Logistics IT systems validated. The »Team warehouse logistics« also carries out a large number of consulting projects to support companies in the selection, tendering and go-live of Logistics IT systems. Please also read the interesting statements of our participating logistics IT providers as well as the opinions of our customers regarding the consulting projects we have carried out.
Trade fairs and events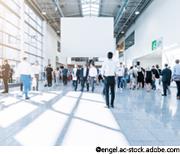 In the category trade fairs and events, events are listed that have a direct connection to Logistics IT. These include, for example, trade fairs and congresses worldwide, the "Open Day", but also events and online seminars of the »warehouse logistics« community.