»Logistics IT Selection«
Your Way to a tailor-made Logistics IT system
Here you will find all necessary information on the way to your tailor-made Logistics IT system:
»Logistics IT Online Selection«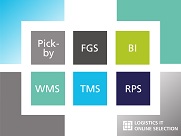 The »Logistics IT Online Selection« is an efficient and reliable service for companies that are looking for a new Logistics IT system. Which providers meet the specified K.O. criteria? Which providers offer the best Logistics IT system for an individual customer project? In what areas is the functionality of a specific Logistics IT system especially strong?
These questions are answered by the »Logistics IT Online Selection« service.
»WMS Online Selection«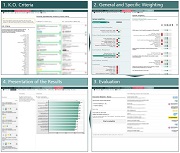 An essential prerequisite for business success is the continuous optimisation of our own logistics processes. Disproportionately, increasing process complexity results in continuously rising requirements with regard to cost and performance transparency in the warehouse. For this reason the selection of a suitable WMS is of strategic importance. However, this process is often associated with a high expense of time and money. Use the »WMS Online Selection« to find a WMS that fits your individual requirements perfectly!
Definitions Logistics IT systems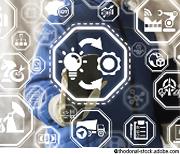 The term "Logistics IT" or "Logistics IT system" refers to software systems that provide digital support for the logistical procedures and processes in intra- and extra-logistics. Learn more about differentiations and definitions of Logistics IT systems.
Questionnaires Logistics IT systems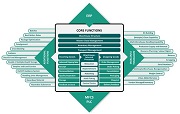 The basis of the »Logistics IT Database« provided by Fraunhofer IML is the system questionnaires, which, depending on the system, cover between 1.500 and 3.700 aspects. Thereby both company-specific aspects of the Logistics IT provider and functional specifics of the offered Logistics IT system are recorded. Learn more about the different questionnaires!