Over warehouse logistics
Het Team warehouse logistics
Het Team warehouse logistics werd in februari 2000 door het Fraunhofer-Institut für Materialfluss und Logistik IML en IPL Consultants B.V. in het leven geroepen. In 2010 kwam er met de Induvation GmbH een verdere partner bij. Induvation GmbH biedt met haar Italiaanse partner Trevi SpA, tevens de exclusieve partner van het Fraunhofer IML, de diensten van het platform aan op de Italiaanse markt.
De interdisciplinaire samenstelling van het team van logistieke medewerkers, ingenieurs, marketing experts en informatici, zorgt voor een competente, alomvattende en duurzame oplossing voor interne transport alsook logistieke problemen.
Your Benefit of a Cooperative Partnership
Thanks to our many years of experience, we have the opportunity to draw on sound specialist and methodological knowledge in the field of logistics and IT.
Combined with the Fraunhofer IML's interdisciplinary approach to cutting-edge research topics, we have extensive logistics, IT and process know-how. We are happy to use this expertise to support you and apply it, for example, in the following activities, whereby a provider-neutral approach is always our top priority:
Further development of the »Logistics IT Database« and the underlying questionnaires as well as continuous validation of the participating Logistics IT systems directly at the Logistics IT providers using the validation process certified according to DIN EN ISO 9001.
Consulting during the selection and introduction of logistics IT systems (»Logistics IT Consulting« or »WMS Consulting«), both in full from the current status up to the go-live as well as only selectively, e. g. for requirement specification reviews or in a workshop for the pre-selection of providers.
Creating publications on the subject of logistics IT - A fixed component of the work of Team warehouse logistics is not only the acquisition but also the provision of knowledge. For this purpose, market overviews, whitepapers as well as books are created and published with the involvement of Logistics IT providers.
Design and holding of lectures and seminars in the field of logistics IT systems.
Conducting various strategy and portfolio consultations for Logistics IT providers and support in technical due diligence audits in the Logistics IT market.
We will be happy to advise you!
Please do not hesitate to contact us!
Our Services at a Glance
»Team warehouse logistics« offers the following services:
Contact Us
Wilt u meer weten over warehouse logistics? Neem direct contact met ons op, wij helpen u graag verder:
Team warehouse logistics
Tel.: +49 (0) 231 / 97 43 - 214
info@warehouse-logistics.com
»WMS Reference Projects«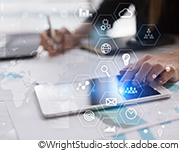 WMS providers may list realised projects as »WMS Reference Projects« and have them validated objectively by »Team warehouse logistics«. Filter criteria make it easier for WMS users to search for projects with specific project specifications (e. g. industry sector).
This process will ensure that project descriptions are both comparable and reliable.
»Logistics IT Consulting«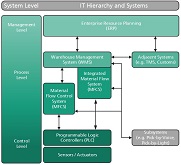 Would you like to support your logistics processes digitally? Do you have a historically grown IT system landscape in your company? Do you know your challenges and problems in logistics, but don't know which IT system would be the best solution? Let the experienced »Team warehouse logistics« of the Fraunhofer Institute for Material Flow and Logistics IML support you with the »Logistics IT Consulting« in finding a solution. In targeted process and strategy workshops, we work with you to develop a target picture for a meaningful future orientation of your Logistics IT in your company.
»WMS Consulting«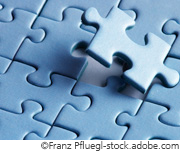 When implementing a WMS, »Team warehouse logistics« provides support within the »WMS Consulting« from process analysis through defining requirements up to tendering and realisation of the custom-fit WMS for your field of application.
The scope of services offered can extend over all project phases or contain only individual phases or steps.
Training and Education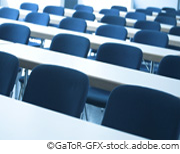 Our training portfolio is aimed at colleges and universities as well as professional associations and individual companies. We support you in expanding your know-how in the field of Logistics IT and especially Warehouse Management Systems from a strategic point of view. Whether it is to be able to support your customers even more effectively in the field of digitalisation, to develop your sales staff from salespersons to system consultants or to successfully prepare your own system Go Live.
»warehouse logistics« Glossary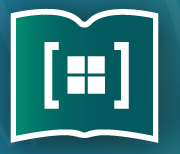 The »warehouse logistics« glossary is a joint project of the »warehouse logistics« community. It offers Logistics IT providers and interested parties an overview of terms and associated definitions relating to Logistics IT systems.
Participation in the »Logistics IT Database«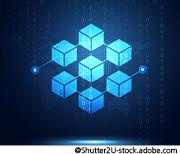 For providers of Logistics IT systems, it is becoming increasingly important to acquire potential customers and draw attention to their own product. By participating in the »Logistics IT Database« your system will automatically be considered for every »Logistics IT Online Selection«. In this way, potential customers are made aware of you. Beyond the provision of data in the »Logistics IT Online Selection«, you as a Logistics IT provider have extensive possibilities to present your company and your product in the portal warehouse-logistics.com. Detailed information about the listing on warehouse-logistics.com can be found under participation in the »Logistics IT Database«.
Logistics IT Innovation Forum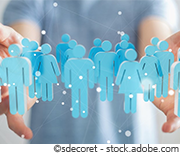 Logistics IT providers have the opportunity to hold a joint event with the »Team warehouse logistics«. New and forward-looking developments and technologies in logistics can be discussed and experiences exchanged. Experts, customers, partners and interested parties can be invited to this one-day event at the Fraunhofer Institute in Dortmund.
For more information click here.
Logistic Lectures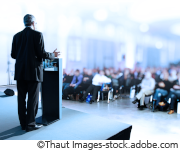 The participants of the »Logistics IT database« have the exclusive opportunity to book current logistic lectures. At events organised by the Logistics IT provider these logistic lectures give the audience a professional and innovative insight into the logistics of tomorrow. The »Team warehouse logistics« provides a selection of different logistic topics.
For more information click here.