WMS Reference Projects
What Does the Service WMS Reference Projects Offer?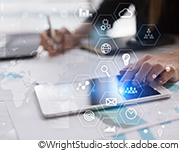 Participating WMS vendors of warehouse logistics have the possibility to list completed projects as references in addition to their presented systems in the WMS Database and to get them validated by the Team warehouse logistics.
This service has been encouraged by the Advisory Commitee of warehouse logistics and serves as an enhancement to the WMS Database. This enables users to assess potential vendors and systems based on their completed projects.
Validation by Team warehouse logistics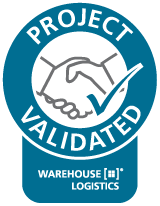 Participants of the WMS Database can submit a project for publication on warehouse-logistics.com as soon as a new logistics system goes into operation or a warehouse has been modernized. The participants work together with their customers to fill out an online questionnaire that covers all relevant project details such as the technical and organizational IT environment, processes, volume and structural data, warehouse and materials handling technology, and project development. The entered data is then validated by the independent Team warehouse logistics in consultation with the vendor's customer and then published on warehouse-logistics.com. This process will ensure that project descriptions are both comparable and reliable.
Selection of Projects
Certain filter criteria make it easier for users to search for projects with specific project specifications (for example, industry sector) and they also help with the decision-making process. Vendors can use this service to profile their company in a positive sense with their own successful projects and set themselves apart from their competition.
Start the WMS Reference Projects Selection!
Contact
Would you like to learn more about this topic? Please feel free to contact us by submitting an information request or contacting us directly:
Any Questions? Feel Free to Contact Us!
Please contact us, we are glad to be at your disposal:
»​Team warehouse logistics«
Phone: +49 (0) 231 / 97 43 - 214
info@warehouse-logistics.com