Welcome to the Online Portal for WMS Selection!
»warehouse logistics« is the industry leading portal for Warehouse Management Systems (WMS). Our tried and tested selection process will assist you with the long-term planning of the information technology in your warehouse and help you ensure that it is used correctly and efficiently.

Our WMS Online Selection service provides users with a comparative overview of the functionality of 100 different Warehouse Management Systems: the most comprehensive database of its kind in the world. By participating in the WMS Database, vendors of Warehouse Management Systems are given the opportunity to present their company and their WMS on warehouse-logistics.com, helping them acquire new customers. [More Information…]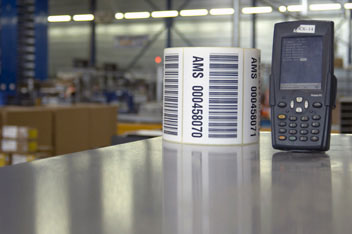 Find and compare the leading vendors in Warehouse Management Systems at a glance...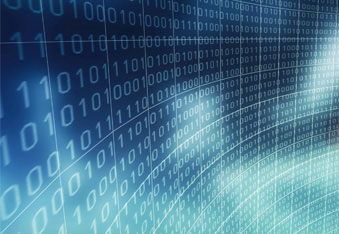 Present your solutions as a WMS vendor and find new customers...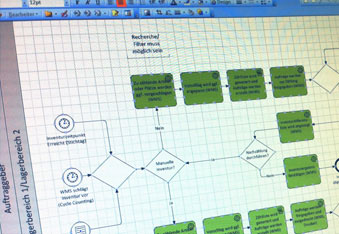 Optimize your logistics IT support by taking advantage of the WMS Consulting services…

18.11.2014
»Go networked into the future with warehouse logistics« was the slogan used by Team warehouse logistics to invite participants of the WMS Database to attend the fourteenth annual meeting held on 30 October 2014at the Fraunhofer IML in Dortmund. More than 60 representatives from national and international companies in the WMS industry took advantage of this opportunity to learn about the latest trends and developments in the field of logistics and discuss them in the World Café.

11.11.2014
Cloud-based planning and execution suite optimizes the operational realities of delivering on omni-channel promises while powering real-world delivery

30.10.2014
Egemin Automation has received a new major warehouse automation order from Synutra France. The order comprises the design and installation of a turnkey intralogistics system for Synutra's new milk powder processing plant in Carhaix, Brittany. The system is to provide automated management of all flows of raw materials, finished products and consumables. It will be operational by the end of 2015.

29.10.2014
SOLVO successfully completed the project to automate processes at the distribution center for the Polushka retail network in Saint Petersburg, Russia

28.10.2014
Multimodal transportation software provider puts Shippers in charge of their own transportation planning and supply chain execution
Further 1361 News...