Welcome to the Online Portal for WMS Selection!
»warehouse logistics« is the industry leading portal for Warehouse Management Systems (WMS). Our tried and tested selection process will assist you with the long-term planning of the information technology in your warehouse and help you ensure that it is used correctly and efficiently.

Our WMS Online Selection service provides users with a comparative overview of the functionality of 105 different Warehouse Management Systems: the most comprehensive database of its kind in the world. By participating in the WMS Database, vendors of Warehouse Management Systems are given the opportunity to present their company and their WMS on warehouse-logistics.com, helping them acquire new customers. [More Information…]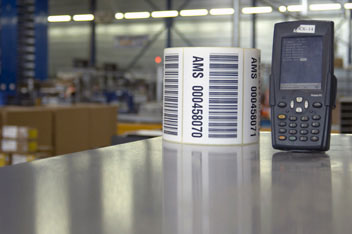 Find and compare the leading vendors in Warehouse Management Systems at a glance...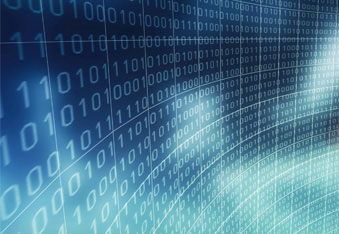 Present your solutions as a WMS vendor and find new customers...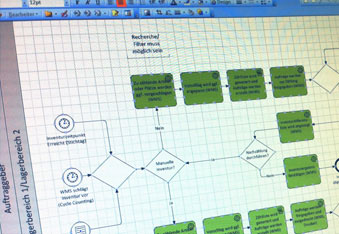 Optimize your logistics IT support by taking advantage of the WMS Consulting services…

12.05.2015
MANGO has contracted inconso to deliver its warehouse management system "inconsoWMS" for a new distribution centre in Lliçà d'Amunt, Spain, and a supply chain execution system to plan processing orders and manage the inventory of its network.

12.05.2015
Richard Wolf GmbH is a leading medical engineering company that supplies clients around the world. The inauguration of the new logistics and service centre in Knittlingen on 8 May 2015 marked a further milestone in the company's success story. io-consultants had been commissioned to supervise the construction, logistics and IT, and supported Richard Wolf from the initial analysis and planning of the site expansion through to realisation.

12.05.2015
The shirts of CASAMODA Heinrich Katt GmbH & Co. KG: they fit perfectly and provide the highest comfort and durability when worn at the office as well as in your spare time. About 12,000 different items of the CASAMODA and Venti brands are stored and shipped to the customers from the logistics centre in Oldenburg. It is obvious that a sophisticated system pulls the strings throughout the installation.

11.05.2015
Enhancements to Infor Advanced Scheduling Optimize Schedule Collaboration and Drive Intelligent Scheduling

11.05.2015
PostNord, a leading 3 PL supplier of logistics solutions in the Nordic region, have chosen Astro WMS for their new distribution centre (DC) in Ljungby, Sweden. The DC's main customer is CDON.COM, who are concentrating their logistics to Ljungby, and will use the DC as their central warehouse for the entire Nordic region.
Further 1414 News...