»warehouse logistics« Glossary
What Is the »warehouse logistics« Glossary?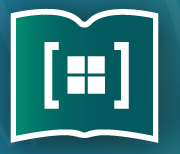 The »warehouse logistics« glossary is a joint project of the »warehouse logistics«-community. It offers Logistics IT providers and al interested parties an overview of terms and associated definitions relating to Logistics IT systems.
Users of the »warehouse logistics« glossary have the opportunity to contribute to the continuous expansion by suggesting term definitions and adapting existing definitions. This continuous extension and validation of the glossary is intended to create a consistent basis and a common understanding of terms in the Logistics IT market.
What Accesses Are Available?
The accesses for the glossary can be divided into the two user groups standard user and editors. For each access, the change from a standard user to an editor can also be requested at any time.
What Are the Differences Between the Two User Groups?
For every visitor of the »warehouse logistics« glossary, its most basic function, the viewing of terms and their definitions as well as the evaluation of these, is possible without restriction. However, in order to be able to use further functions for the active co-design of the »warehouse logistics« glossary, access is required. Depending on the respective access, which differs in standard users and editors, the following functions are available for visitors of the glossary.
Visitors who aren't logged in
Visitors who are logged in
Functions
Standard users
Editors
View definitions of terms
Evaluate definitions of terms
Comment on definitions that are open for discussion
Suggest changes in definitions
Proposing new definitions of terms
See in the News Room which definitions of terms are open for discussion
Decide on proposed changes to existing and new definitions
Implement taken decisions regarding the definitions
Who Gets Access to the Glossary?
Only current participants of the »Logistics IT Database« get access to the glossary and have the possibility to request additional accesses.
Any Questions? Feel Free to Contact Us!
Please contact us, we are glad to be at your disposal:
»Team warehouse logistics«
Maximilian Barlang
Phone: +49 (0) 231 97 43 - 267
maximilian.barlang@iml.fraunhofer.de