Validation
What Is the Validation and How Does the Validation Process Work?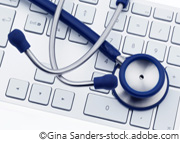 Before the data provided by a Logistics IT provider about their Logistics IT system is incorporated into »Logistics IT Database« it is validated by »Team warehouse logistics«. This validated data can then be used by a customer as part of the selection process for a suitable Logistics IT system for their company or by the provider for benchmarking their own Logistics IT system.
Every year the data in the database is validated and the questionnaire is updated and expanded. This is done to ensure high quality, current, and neutral data. There are two types of validation: the initial validation and the yearly validation.
The initial validation for a newly registered Logistics IT system takes approximately 2 days because all of the data provided by the provider has to be validated. This long validation process is only in the first year of participation necessary. In the years after this initial validation, the validation process only takes a few hours hours' time with the provider because only new or changed answers to the questionnaire have to be validated.
The logistics IT systems questionnaires cover between 1,000 and 3,700 aspects, about half of which are checked by the »Team warehouse logistics« as part of the annual validation process.
The Validation Process
The system data is validated using a "live system", which means that the provider demonstrates the respective functionality on a test installation or a real customer installation to show that it has already been implemented in a real customer project.
This validation process is not possible in cases such as specific optimization strategies that are only visible in operational use. For these cases, the user guides, project documentation, reference projects, publications, or expert discussions are used to validate the data.
Validation Results

The provider is given the results of the validation including all deviations from their original data and all validated data is made available for use in the »Logistics IT Database«.
The validation seal given to the Logistics IT provider by »Team warehouse logistics« confirming that the data and functionality captured in the »Logistics IT Database« has been successfully validated.
The provider can use this validation seal on their website for marketing purposes. In the past few years this validation seal has become a certification mark in the WMS industry.
In addition to the validation seal, a participants certificate is given out each year at the annual participants meeting.
Certification

By using a quality management system that is certified in accordance with DIN EN ISO 9001, »Team warehouse logistics« guarantees a software validation process that is high in quality and objectivity. This is another feature of the »Logistics IT Database« and it highlights its neutral and outstanding expert status in the market.