Logistics Lectures
Book Current Logistics Lectures for Your Event
The »Team warehouse logistics« of the Fraunhofer Institute for Material Flow and Logistics offers you, as a participant of the »Logistics IT Database«, the exclusive opportunity to book current logistics lectures. The presentations are held by experts from various fields of intralogistics. With these presentations you can provide partners, customers and interested parties at events (e.g. customer days) a professional and innovative insight into the logistics of the future.
We offer you the following logistical topics: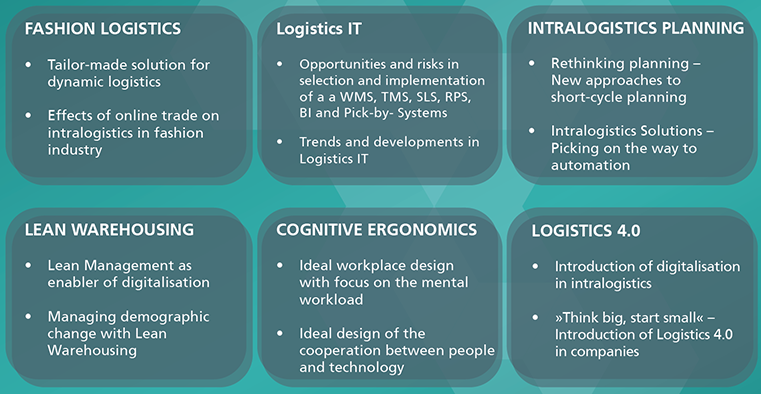 Further information can be found here.